ELIMINATE CHRONIC

 DISEASE WITH 
VICAPSYN™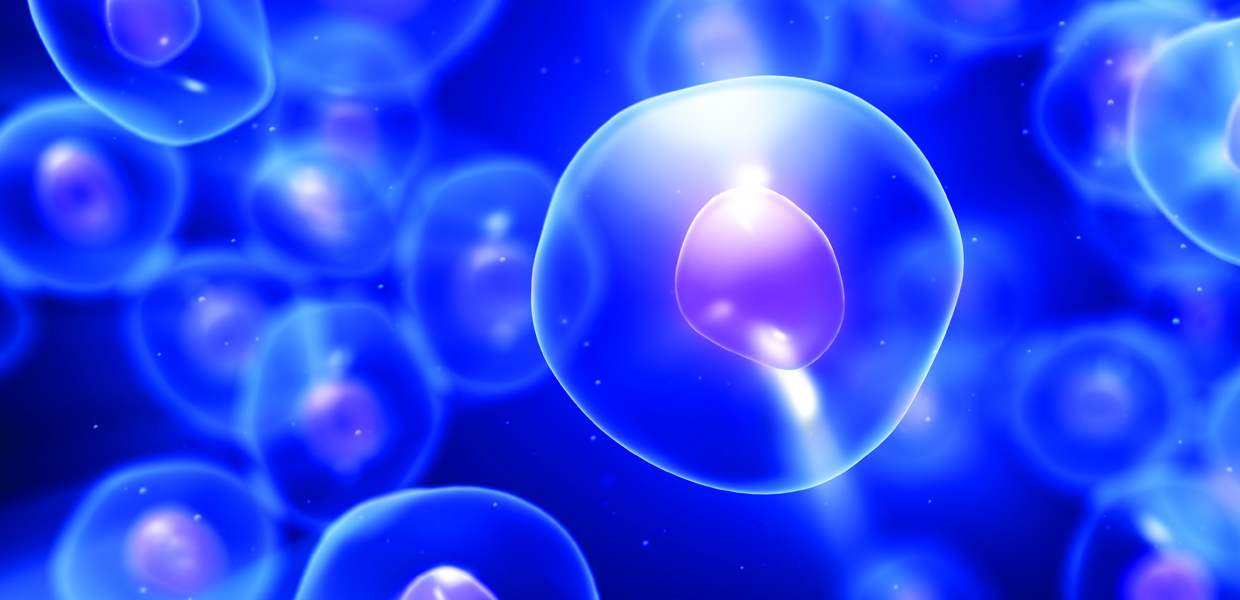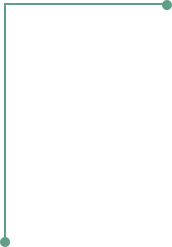 Protect
Encourage long-term engraftment by inhibition of any inflammatory response that results in fibrotic growth or encapsulation of cells, devices or sensors.

Encapsulate
Create microenvironment to protect a multitude of cells from mechanical disruption and injury.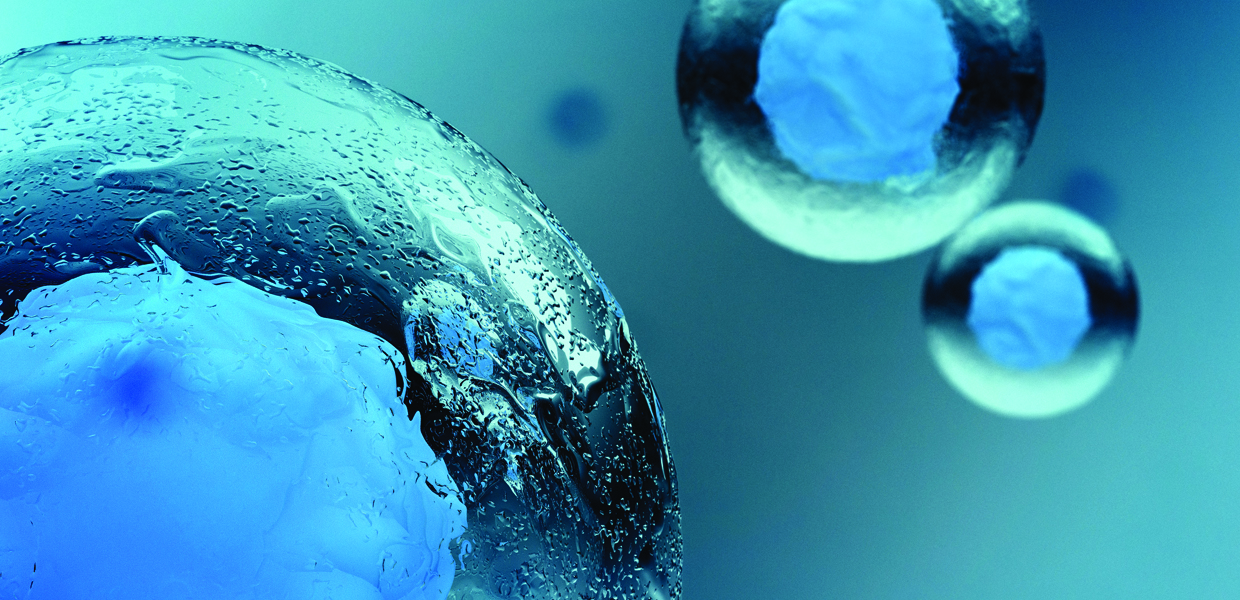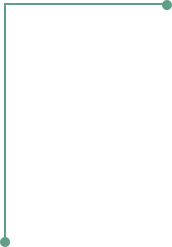 Regenerate
ViCapsys fulfills the promise of regenerative medicine and VICAPSYN is central in stem cell and progenitor cell growth, survival and differentiation.

Controlled Release
VICAPSYN™ prevents graft rejection and promotes islet cell engraftment for the treatment of Type 1 Diabetes through blocking immune activation and simultaneously enhancing vascular growth.
INTERCEPT FIBROSIS

 WITH
VYBRIN™
ViCapsys and the scientific community recognize the initialization of the fibrotic process begins immediately after orthopedic device implantation, abdominal surgery and many other iatrogenic causes.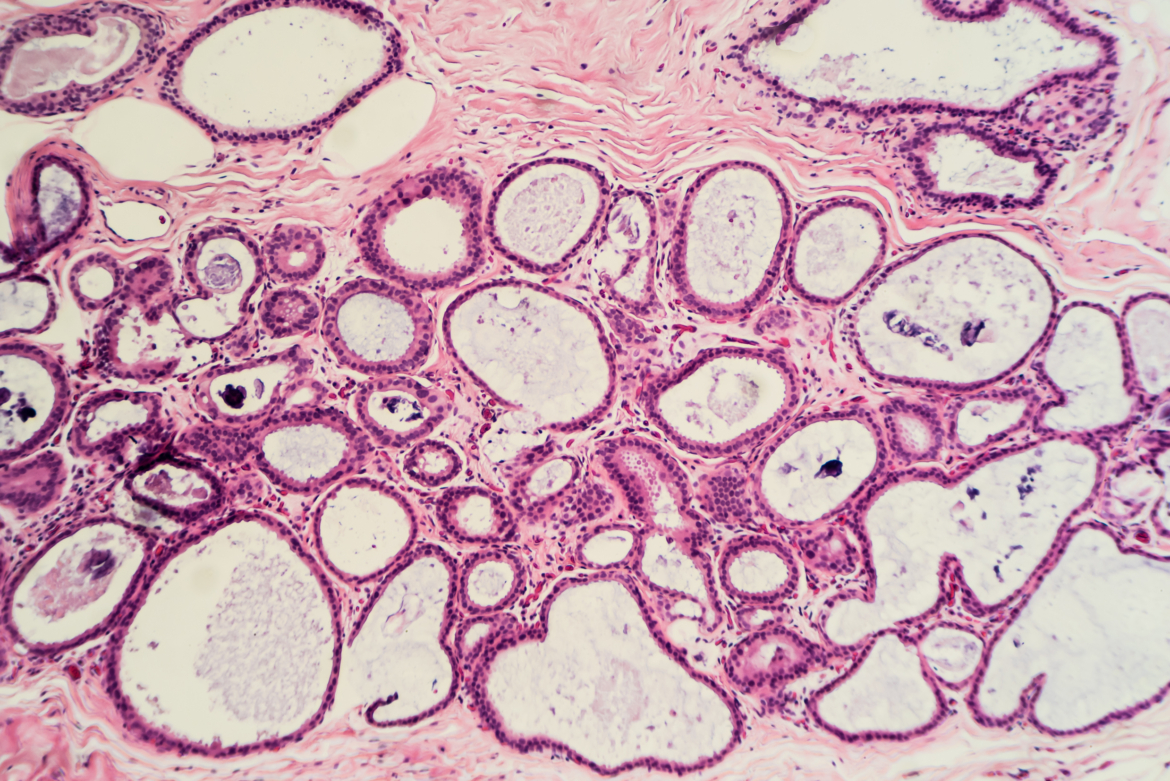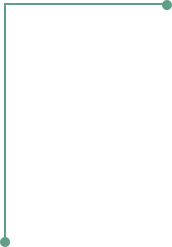 Rapid Acting
VYBRIN™ controls the post-surgical microenvironment to protect from the negative response that would lead to a lifetime of localized fibrosis.


Localized Delivery
Long Lasting
VYBRIN™ is active at the earliest stages of immune and inflammatory response pathways.
The complete inhibition of any early inflammatory response protects the area from the cascade of fibrosis at the surgical site.
VICAPSYS Approach is Unparralled
The VICAPSYS approach of microcapsules eluting VICAPSYN™ has been broadly regarded by clinical and scientific experts to be one of the most significant and promising advances in using transplantation approaches to cure Type 1 Diabetes.
Preclinical studies show the efficacy of VICAPSYN™-eluting alginate microcapsules
The remarkable effects of VICAPSYN™-eluting alginate microcapsules in the long-term viability of islet grafts have been demonstrated in many  research studies. These studies demonstrate the concentration dependent of VICAPSYN™ in protecting porcine islet cell graft function over extended periods of time. The ViCapsys research findings demonstrate VICAPSYN™-eluting alginate's improved efficacy over standard encapsulation methods. In addition, VICAPSYN is also believed to be angiogenic, which improves vascularity around the graft and improves islet cell perfusion.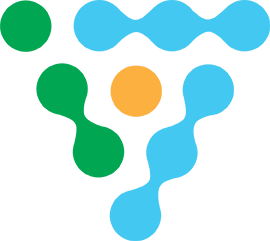 ELIMINATES  

ANY

ENDOCRINE ORGAN-BASED

DISEASE
VICAPSYS plans on commercializing implantable medical products that incorporate VICAPSYN™, inducing a "zone of immuno-protection" around devices and cells implanted in the human body.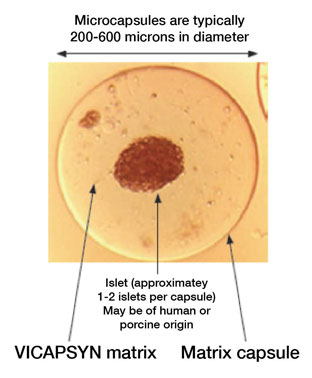 When combined together, VICAPSYN™-eluting polymers create a localized area of immune privilege that can protect implanted cells or devices from being attacked by the immune  systems.
POTENTIAL
THERAPEUTIC

 APPLICATIONS
The ViCapsys cellular platform can be broadly applied to across the development of artificial or synthetic organs to virtually eliminate any endocrine-based disease process. Manufactured endocrine organ systems may one day eliminate the majority of diseases while allowing longer, more productive lives. For example, supplemented production of estrogen and other hormones could eliminate osteoporosis, neurodegeneration and muscle loss. ViCapsys can also facilitate the manufacture of not only a biological pancreas, but potentially also in diseases of the pituitary gland, thyroid, and parathyroid.
What if you could successfully transplant beta cells, and keep the body from rejecting them?
Without insulin production, high glucose levels build up in the blood and urine, causing damage to many tissues in the body. People with T1DM often suffer significant conditions such as circulatory problems and heart disease, kidney failure, loss of eyesight, and loss of nerve function. Life expectancy may be significantly reduced due to these numerous complications. T1DM represents about 5% of all types of diabetes.
VICAPSYS has addressed the limitations of  microencapsulated islets by creating a proprietary  microcapsule that releases VICAPSYN™  over a prolonged period of time.
Typical treatment of insulin-dependent diabetes involves measurement of blood glucose and administration of insulin multiple times per day. This is an expensive therapy and does not provide optimal control over blood sugar levels. Blood glucose levels of insulin-dependent patients can still fluctuate significantly over a 24-hour period,  causing potentially fatal hypoglycemic or hyperglycemic excursions. Hypoglycemia results in many emergency room visits and hospitalizations for individuals with Type 1 Diabetes. A number of chronic and severe medical complications such as cardiovascular disease, blindness, or amputation, can lead to reduced life expectancy.
An experimental treatment for Type 1 Diabetes involves transplanta­tion of islet cells from other humans to make insulin inside the patient's body. With successful transplantation, patients no longer require insulin therapy. Yet the surgery is very expensive and patients must receive systemic immunosuppressive therapy to prevent rejection of the islet transplant. Treat­ment is limited by the supply of human donor cells and has not demon­strated a high level of long-term success (only 20% viability at five years post-transplantation).
Encapsulation approaches may be used to further protect these islets from the immune system and can allow transplanted xenograft islet cells to be used, expanding the supply of islets for transplantation.
Market Potential
Diabetes currently affects more than 382 million people worldwide and is expected to affect 

592 million

 by 2035.

 

29.1 million Americans (9.3% of the population) have diabetes

 (both types) and as many as 2.5 million Americans currently live with type 1, insulin-dependent diabetes.  86 million Americans aged 20 or older are classified as prediabetic, including 51% of those aged 65 or older.

Diabetes results in 

$245 billion 

annual U.S. healthcare costs,

 growing 8% each year and driven by complications of poor glucose control

.  Worldwide, costs of diabetes are estimated to account for 

11% of total healthcare expenditures.

Nearly 1 in every 400 children in the U.S. has type 1 diabetes and is insulin-dependent.  26% of the U.S. population aged 65 or older has diabetes

.

 

Diabetes is a major cause of heart disease, stroke, kidney disease, blindness, and numerous other debilitating diseases and afflictions.  It is the seventh leading cause of death in the U.S

.
Orthopedic Implants
Another significant market for the VICAPSYS is the anti-fibrotic applications of VYBRIN™ in orthopedic surgeries.
Fibrotic growth is a key problem for implantable devices and biosensors.
Accurate sensing algorithms require predictable signal background, the viability of implanted sensors is tied to ongoing input from the surrounding tissue. Fibrotic growth creates disruptions in monitoring, and cause:
Rapid changes in local environment due to inflammatory response
Staging of the inflammatory response alters inputs over time
Fibrosis eliminates dynamic sensing of the local environment
As the illustration shows, biofouling of medical devices can occur in virtually any implanted device of due to fibrotic growth:
VICAPSYN™ protects medical device implants
Medical opportunities include:
Biosensors—FBR precludes ongoing measurement of responses/sending of signals
Implantable glucose sensors
Brain and neural electrodes
Drug-eluting biomaterials—FBR shortens period of elution and alters release profile
Hormones
Antibacterials
Chemotherapy
Implants—inflammatory response prevents proper healing
Bone grafts
Market Size
Total global bioimplant market is estimated at about $134 billion by 2017. Current markets of applications of interest that are also significant:
Glucose sensors: ~$1 billion
Neuroimplantationtechnology: $5 billion
Bone grafts: ~$2 billion
ViCapsys has developed a platform technology to block the inflammatory process in a local environment of the body. Acute inflammation triggers a cascade that results in (1.) fibrosis in the case of abdominal surgery, (2.) transplant rejection in the context of islet cell transplant, and (3.) encapsulation of implantable medical devices and sensors resulting in device failure. Our technology is based around the fundamental discovery that a biomolecule, VYBRIN™, protects encapsulated xenograft islets from the native immune response, allowing for possible adoption and reversal of Type 1 Diabetes. VYBRIN™ has also demonstrated the ability to overcome the inflammatory process to protect against fibrosis and scarring.
Medical Applications of ViCapsys Core Technologies:
Elimination of Post-surgical Adhesions: these can form after abdominal surgery as a consequence of the natural inflammatory and healing process. They are extremely painful and form internal scars that last a lifetime and can impact organ including bowel function.
Implant-Related Fibrosis and Biofouling of Medical Devices: this occurs in virtually any implanted medical device because of fibrotic growth and encapsulation.
Graft rejection: this is due to an inflammatory immune response that occurs immediately post-surgery.
Post-operative adhesions involve the formation of abnormal connections between two traumatized mesothelial cell surfaces, or of one surface and the omentum. These connections are usually made of fibrous tissue. Adhesions arise from localized trauma during surgery itself or even from handling of tissues or organs during the surgical procedure. ViCapsys researchers found that the inclusion of VYBRIN™ in the transplanted microbeads also completely abrogated the formation of intra-abdominal fibrous adhesions which are an otherwise expected consequence of transplantation into the abdominal cavity and the surgical intervention itself.  ViCapsys believes that the application of VYBRIN™ to specific anatomic spaces including the peritoneal, pericardial, and pleural cavities immediately post any invasive surgery could have a major impact on inhibiting the formation of post-surgical adhesions. These are a significant cause of morbidity and mortality in patients following recovery from operations.  Given that internal body cavity adhesions represent a biological process akin to scarring our research shows that VYBRIN™ and formulations of the chemokine could also inhibit processes such as scarring and keloid formation.

Immune Protection Platform for Transplant and Anti-Fibrotic Applications
VYBRIN™ eluting microencapsulated porcine islets generate markedly less fibrotic reaction than capsules without VYBRIN™. These VYBRIN™ containing microcapsules remained viable in non-human primates without any post-operative complications up to 180 days post-transplant.
Market Potential
Adhesions are a widespread medical problem and develop following any type of abdominal or pelvic surgery. They have been shown to develop in up to 93% of surgical patients. The incidence of adhesions has increased due to the rise in abdominal and gynecological surgical procedures.  Surgical procedures on the ovary and fallopian tube were shown to have the highest risk of adhesion related readmissions (48.1% and 41.2% of women readmitted, respectively). In total, 34.5% of women were readmitted for complications directly or possibly related to adhesions or for further intra-abdominal surgery potentially complicated by adhesions. There are no effective means of preventing adhesions and the process of trying to surgically correct adhesions through laparoscopic procedures exacerbates the problem.
The global market for anti-adhesion products is projected to reach $2.7 billion USD by 2020.  According to estimates, there are more than 1.7 million surgeries performed annually in the US and Europe to lyse adhesions.  This is one of fastest growing markets with a compounded annual growth rate of between 12-15%. There is nothing comparable to the ViCapsys product on the market or in development at this time.
ViCapsys is scaling-up production of VYBRIN™ in preparation for both rapid clinical trial development and commercialization either in conjunction with specific corporate partners or through medical device distributors. There will be several different formulations of the product depending on the medical application. These will include sprays, films, gels and matrix bound biomolecules for application during surgical procedures with a high incidence of post-surgical adhesions or scarring.
Artificial Hips: 

After hip arthroscopy, adhesions tend to develop between the capsular side of the labrum and the capsule.

 T

hey have 

been described in the peripheral compartment between the femoral neck and the capsule after open femoral 

osteochondroplasty

.

 

Adhesions are thought to cause symptoms by impairing the sealing function of the labrum or impinging against 

it. 

Patients

 complain of groin pain and demonstrate restricted flexion and rotation.

 

Heart Pacemakers

 

Pacem

akers

 

(PM): and implantable cardioverter defibrillator (ICD) leads become encapsulated intravascularly and in the generator pocket by fibrotic adhesions that accumulate over time. These adhesions are responsible for the difficulty and risk of lead extraction procedures.

 

Breast Implants: 

Scar tissue can occur at any time after the augmentation has been performed, not just within the first few months. Capsular contracture is the term used to describe scar tissue that can form around breast implants which may cause the breasts to harden, look or feel different, and may cause some discomfort from the tightening of the capsule. Capsular contracture is an unpredictable complication, but it is also the most common complication following breast augmentation.

 

Artificial

 

Knees: 

Chronic

 pain and stiffness occurring after total knee Arthroplasty (TKA), are frustrating for both the patient and the surgeon

. Overall, stiffness is defined as an inadequate range of movement that results in functional limitations.  C

aused by excessive fibroplasia, which results in the formation of adhesions that constrain the extensor mechanism.
ViCapsys, Inc. Joins Cell Manufacturing Research Initiative
ViCapsys, Inc. has joined the new NSF Engineering Research Center for Cell Manufacturing Technologies, known as CMaT. The center, launched in 2017 with a $20 million investment from the National Science Foundation, aims to revolutionize the treatment of cancer, heart disease, autoimmune diseases and other disorders by enabling broad use of potentially curative therapies that utilize living cells – such as immune cells and stem cells – as "drugs."
CMaT is a consortium of universities, companies and clinical partners brought together to develop transformative tools and technologies for the consistent, scalable and low-cost production of high-quality living therapeutic cells. Such cells, which are being developed by research and clinical institutions worldwide, could be used in a broad range of life-saving medical therapies.
To facilitate the widespread application of these cutting-edge emerging treatments, CMaT will develop robust and scalable technologies, innovative analytical tools, and engineering systems that will enable industry and clinical facilities to reproducibly manufacture efficient, safe and affordable cell-therapy products. The center will also develop improved models for a robust supply chain, storage and distribution system for these therapeutic cell products.
In addition to the consistent manufacture of  cell-based therapies, the public-private CMaT initiative will also help develop a skilled, diverse and inclusive bio-manufacturing workforce through extensive education and training activities at the K-12, technical college, undergraduate, graduate and postdoctoral levels.
"We are pleased to welcome ViCapsys to this new initiative," said Krishnendu Roy, director of CMaT and the Robert A. Milton chair professor in the Wallace H. Coulter Department of Biomedical Engineering at Georgia Tech and Emory University. "The center will develop the technologies needed to use living cells in standardized therapies by clinicians to serve large numbers of patients worldwide. We are very excited about what this will mean to the world."
Beyond Georgia Tech, the center include major university partners – the University of Georgia, the University of Wisconsin-Madison and the University of Puerto Rico, Mayaguez Campus – as well as affiliate partners such as the University of Pennsylvania, Emory University, the Gladstone Institutes and Michigan Technological University. Additional international academic partners, as well as industry and the U.S. national laboratories, will also be critical collaborators in the effort.
# # #
111 Riverbend Road
Athens, GA 30602